Skip Navigation
Website Accessibility
The Rosendahl

Difference
We are your locally owned and operated foot comfort headquarters.
Medical

Professionals
We are a trusted resource for your patients in order to keep them active and pain-free.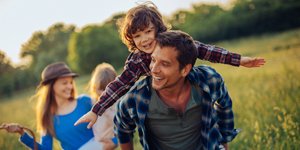 Diabetic Shoes

and Services
We offer a wide variety of diabetic shoes and services to help you remain pain-free.
Boise's Comfort Shoe Store
Come in and experience the Rosendahl's difference! Our goal is to keep our customers active and working and playing hard, more than a shoe store your foot health is our mission. Let us help you perform your best in comfort!
Custom made orthotic inserts made by us right here in Boise. Handmade off the individual cast of YOUR feet. We have made thousands of foot orthotics during the past 36 years. After casting your feet the molds are then properly aligned and corrected as possible, the goal is to support in the most natural and proper biomechanical position as possible. All the while knowing that no two feet or people are exactly the same. We use only the best materials. Our cushioned orthotics commonly last 1-3 years and some styles of functional inserts can last 5-10 years. Custom-fit keeps you feeling better every day – so the value for the consumer is great. We also have a wide variety of top quality prefabricated orthotics in case your need doesn't necessitate a custom product then we will fit you into the proper premade product. We have hundreds of styles and fits to choose from.
Professionally fit a collection of footwear chosen for the feet going into them!
Four certified Pedorthists on staff. We work directly with you or with your doctor for conservative care of common foot problems. Let our professional staff find a
solution for your foot pain.
A family business with a 36-year history in Boise and a family history of footcare going back 100 years.
What is a Board Certified Pedorthist?
Pedorthics is the science and practice of evaluating, fabricating, and delivery of footwear and foot orthoses to prevent or improve painful or disabling conditions of the foot and ankle caused by disease, a congenital defect, overuse, or injury.